FLUID-LINER®
high efficient reagent-free technology of service of liquid media in pipelines and apparatus, providing two important improvements:
removal of all kinds of deposits

increase of pumping-over velocity of media
FLUID-LINER® technology has been developed in Germany and providing by group of companies SUTRA-IFT since 2001.
The set of equipment typically consists of two parts:
Electrical ecable,
wound on a part of pipeline

Electric cabinet
Equipment generates alternate electromagnetic field modulated with a special algorithm.
This field, penetrated into media through the pipeline wall, establish two physical effects:
1) Demolition of crystallization clusters,
return of impurities (salts and organic substances)
back into dissolved condition

2) Homogenization of suspended solids
(sand, suspensions) in the volume of pipeline
FLUID-LINER® technology is applied in different industrial areas
---
REMOVAL OF DEPOSITS
---
Depositing of salts and organic substances is well-known and important problem in the course of operation of liquid media pipelines, heat exchangers and other apparatus. It causes:
narrowing of pipeline section, down to complete blockage

reducing of exchangers efficiency

excessive load to pumping equipment

corrosion of pipes and apparatus
examples of blockage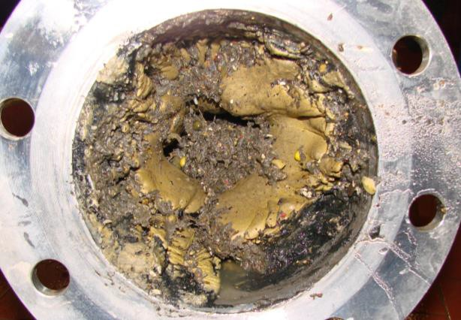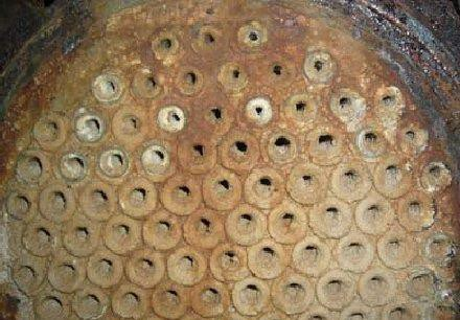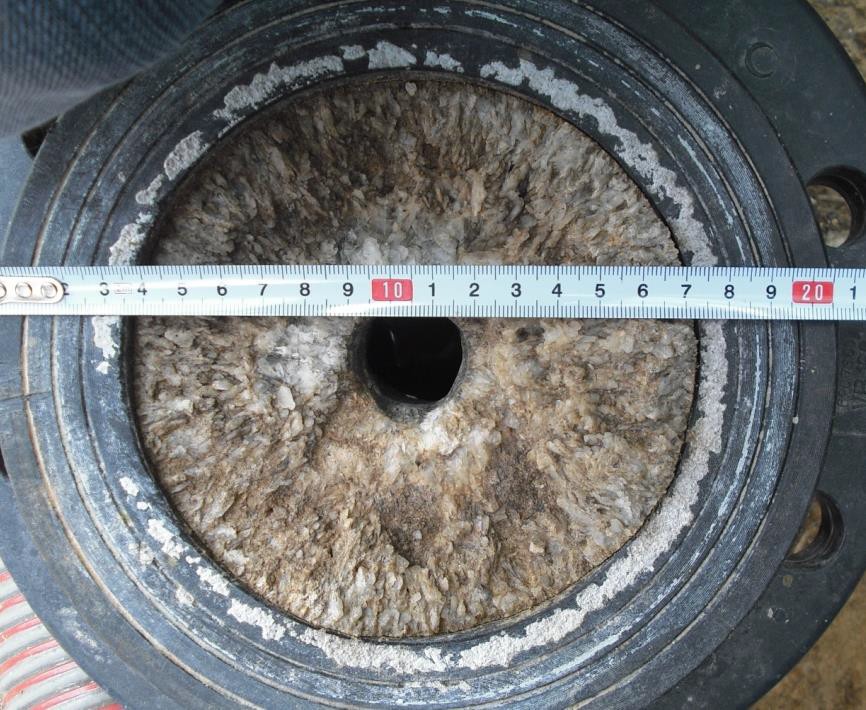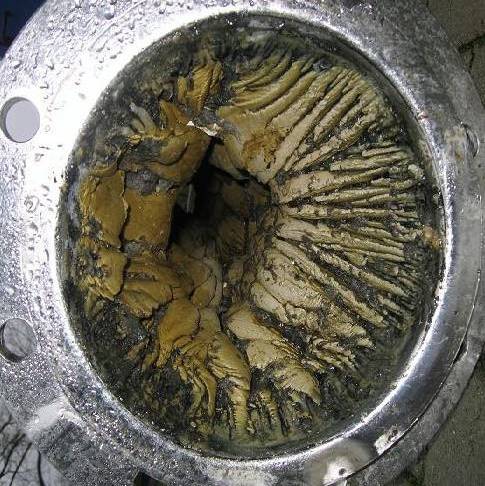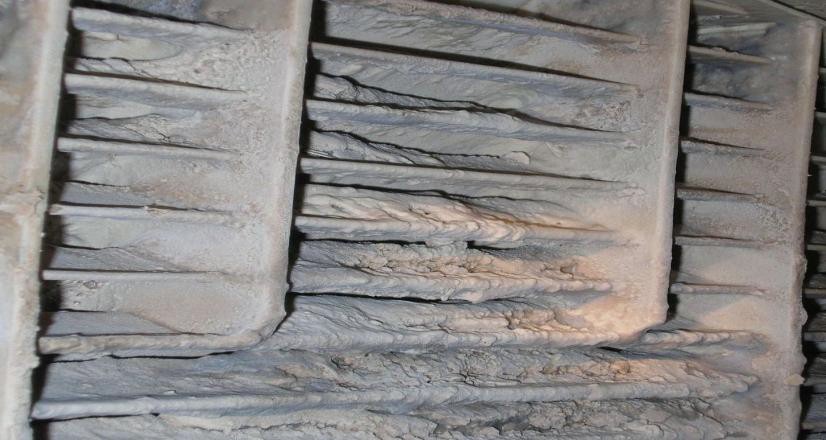 Depositing causes forced wear of equipment, provokes often breakpoints for cleaning and repair of pipelines, increases consumption of expensive chemical reagents.
As a result, profitability and output of products are decreased.
FLUID-LINER® allows to remove or significant reduce problems related to deposits in pipelines, as well as to reach substantial economic benefit due to the dramatic reduction of losses and expanses
avoiding of overconsumption of heat energy (at heat exchangers)

keeping of production capacity of a shop (division), or increase of output

extension of lifetime and overhauls period of pumps, exchangers and valves

reduction of expenses for repair and recovery works
examples of reached effect
Langenbram, Germany

Wastewater treatment plant

2006 2013

Gifhorn, Germany

Stripping column (packing)

2008 2009

Augsburg, Germany

Paper factory

2008 2009

(images show condition of service object before and after applying of FLUID-LINER®)
---
INCREASE OF PUMPING-OVER VELOCITY OF MEDIA
---
FLUID-LINER® provides increase of velocity of flowing of heterogenic operation media (pulp, suspension, sand-water mix) in pipeline, in average at ~10%.
typical velocity profiles of pulp flow
sand-water mix

thin suspension

(grey line – without FLUID-LINER®, blue line – with FLUID-LINER®)
This effect is certified with different media in pilot and industrial operational cases:
Pilot test: pumping-over of liquid concrete
at 1 km distance. Mokpo, S. Korea, 2014

Dredging with supply of sand-water mix at 12 km distance.
port of Gunsan, S. Korea, 2016-2018
FLUID-LINER® allows to reach substantial economic benefit with transportation of heterogenic media
increase of velocity of operational media, or

reduction of load and energy consumption of pumping equipment